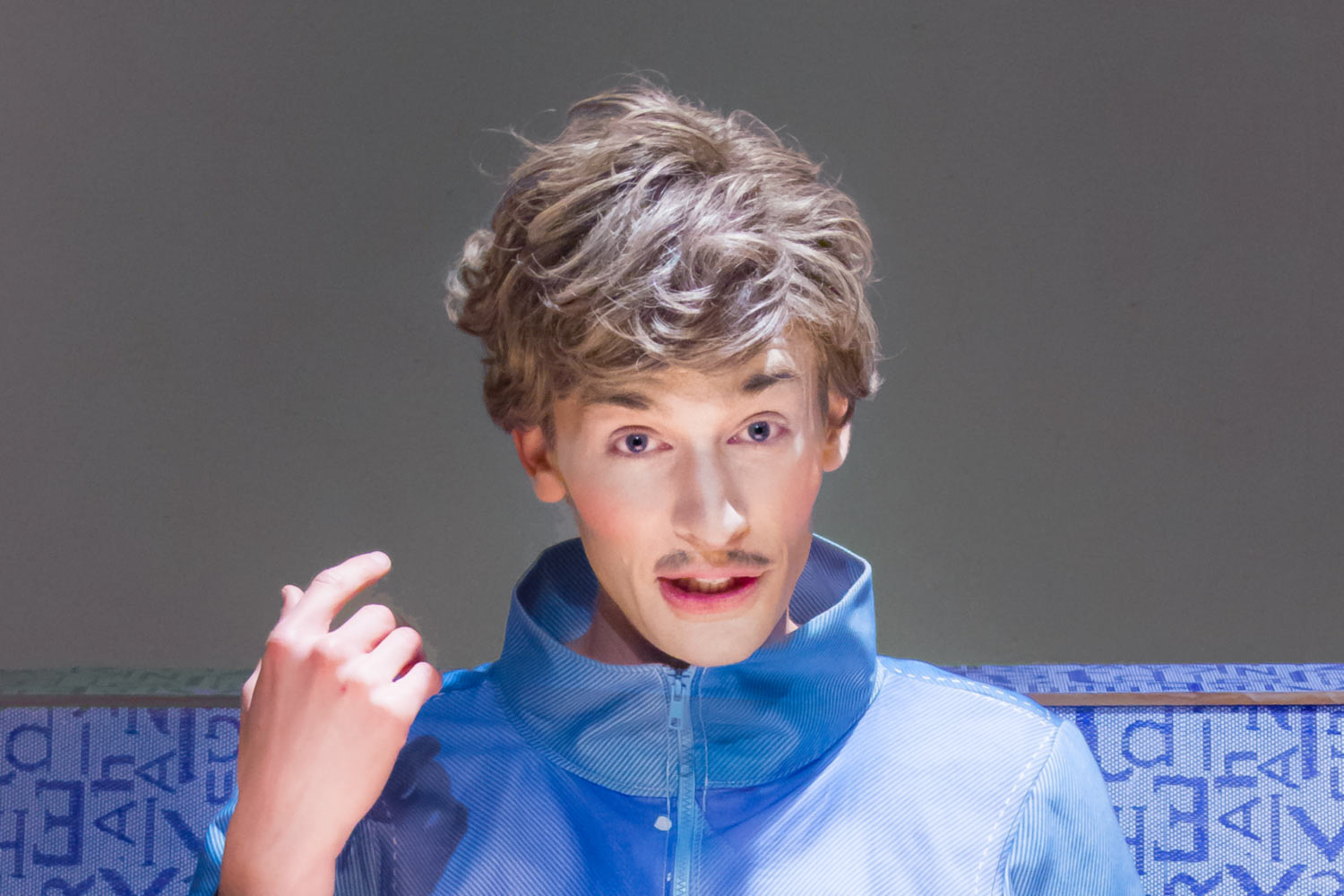 Photo: Eva Rocco Kenell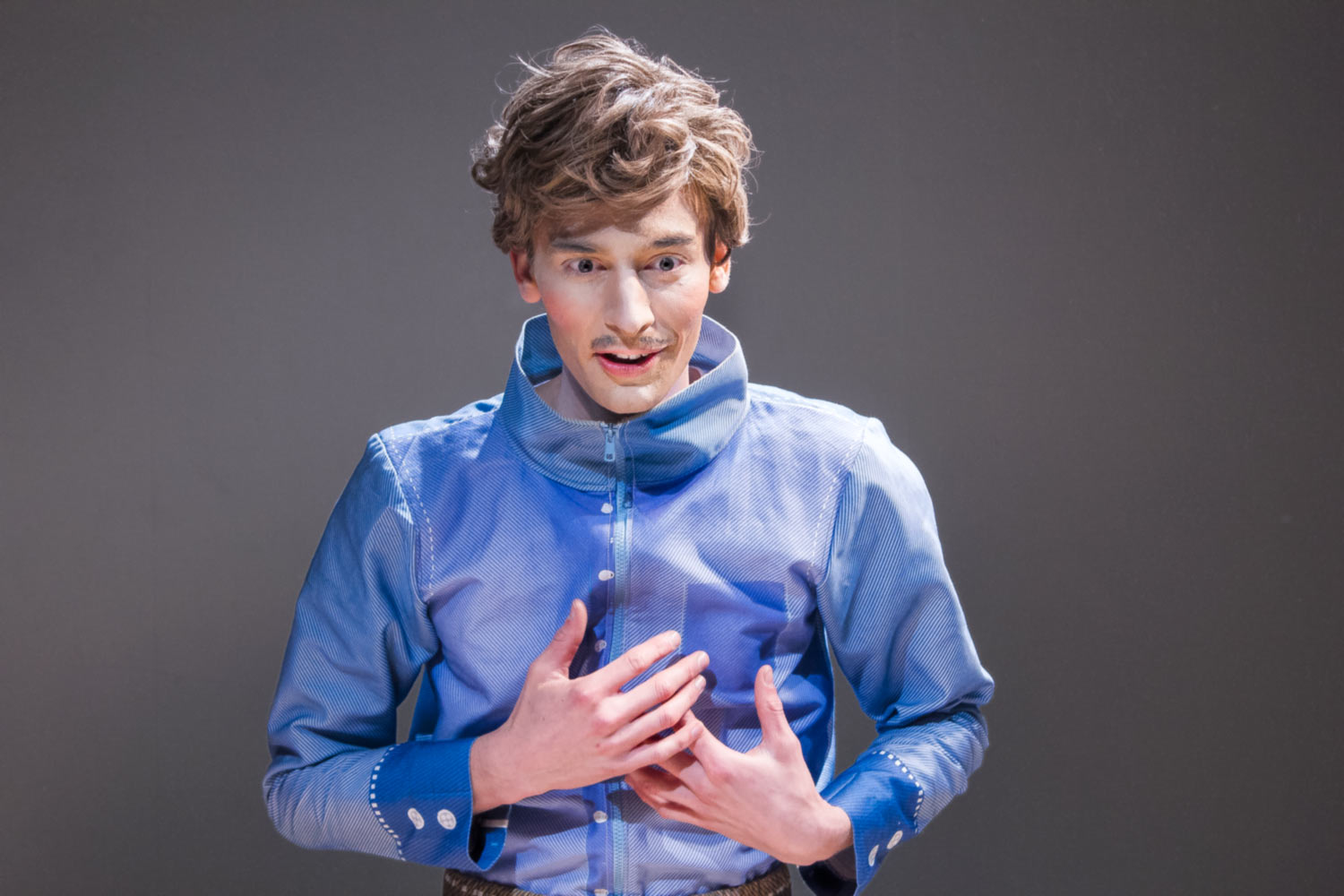 Photo: Eva Rocco Kenell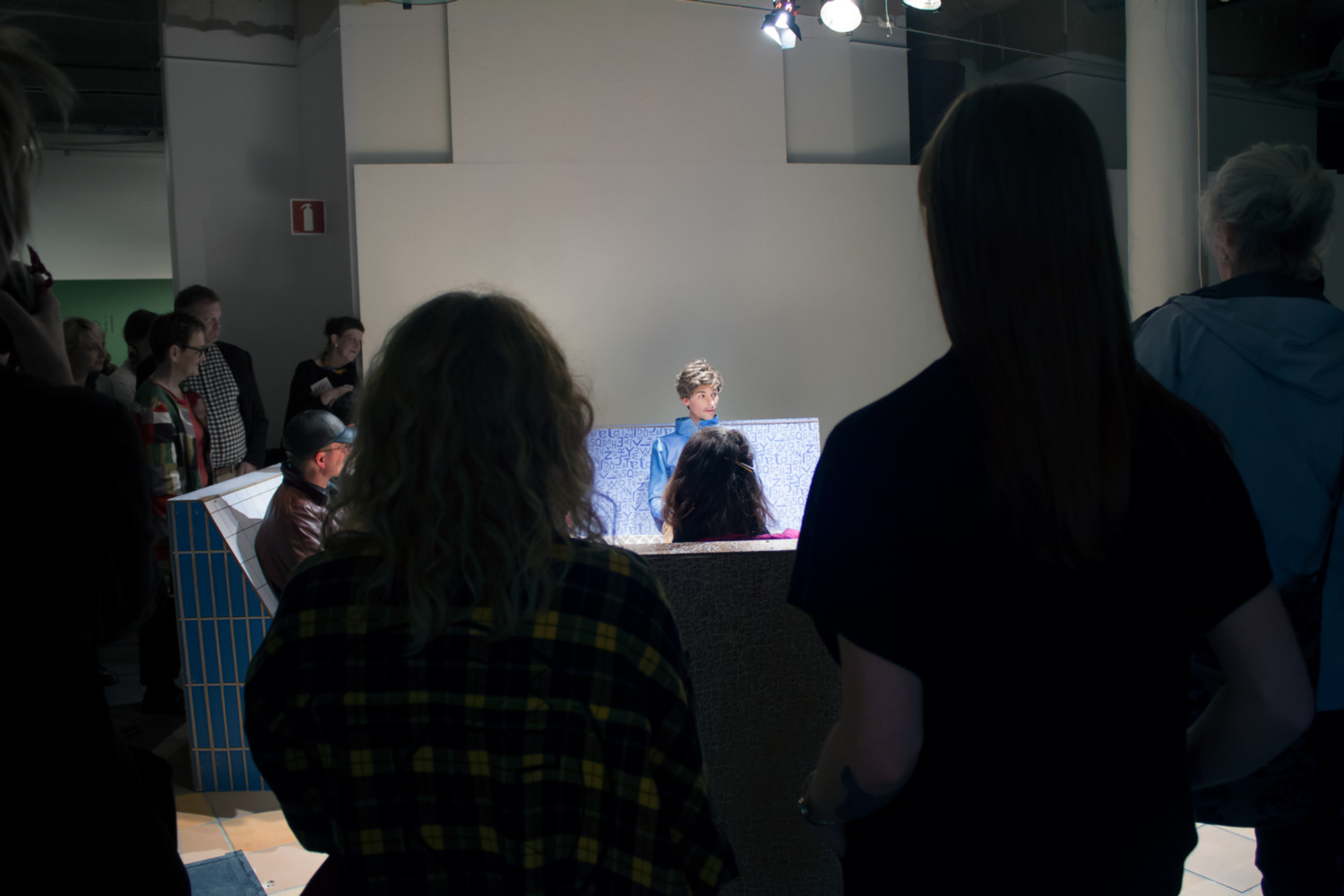 Photo: Sandra Leandersson
Video: Dorota Tylka
A Talk about Roles in a Setting (2015)
Performance, 20 min.

A performative work consisting of a presentation for 12 persons in a set design describing public and private environments. Focus is set on the visual bodys influence on how gender identity is experienced through the two terms role and setting.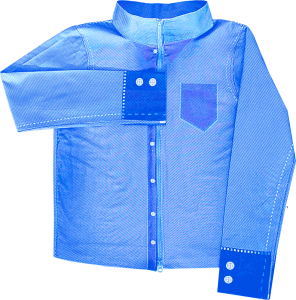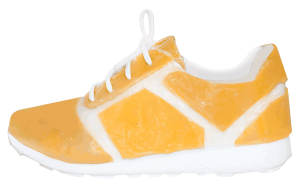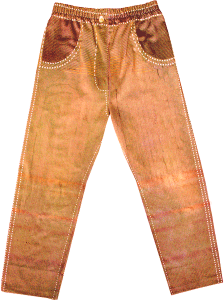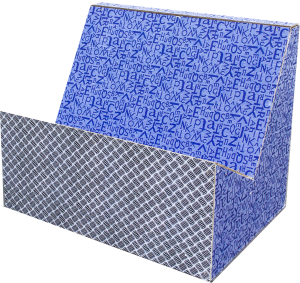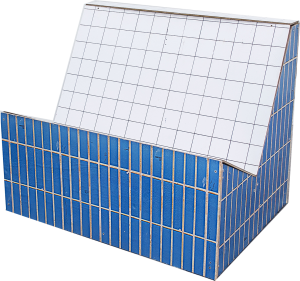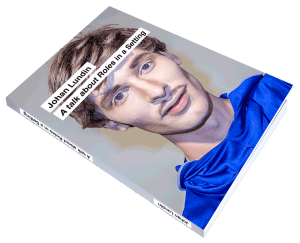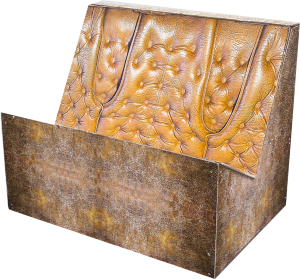 Publications
Lundin , Johan (2015): A talk about Roles in a Setting, Stockholm: Johan Lundin.

1,500 SEK Read more

Lundin , Johan (2015): A talk about Roles in a Setting, Stockholm: Johan Lundin. (PDF)


0 SEK Add to cart
Exhibition History
Konstfack Degree Exhibition, curated by Jonas Nobel / Ugly Cute, Konstfack, Stockholm, 2015

Malmö Open Call, curated by Benjamin Andersson, Madelaine Sillfors & Sofia Wickman, Galleri CC, Malmö, 2016
Cast
Författare / Regissör / Koreograf / Aktör:
JOHAN LUNDIN
Producent:
JOHAN LUNDIN
Konstnärlig handledare:
ÅSA CEDERQVIST
Opponent:
JOSEFINE WIKSTRÖM
Scenograf:
JOHAN LUNDIN
Kostym / Hår / Smink:
JOHAN LUNDIN
Konstruktionsrådgivare:
JAN ANDERSSON
Skulpturrådgivare:
NINA SVENSSON
Digital textiltrycksrådgivare:
LARS ERNHOLM
Performance metodrådgivare:
ERIK BERG, LINN HILDA LAMBERG
Manusrådgivare:
PELLA KÅGERMAN
Röst-regirådgivare:
KARIN DRAKE
Produktionsrådgivare:
ANN-SOFIE ERICSSON / SITE
Platser:
SL, FORSGRÉNSKA BADET, ERIKSDALSBADET, BONZI PERSONLIGT STÖD AB

Utställningsannordnare:
KONSTFACK
Utställningsansvarig:
IKKO YOKOYAMA
Curator:
JONAS NOBEL / UGLYCUTE
Tekniker:
MAGNUS LILJEDAHL
Fotoregissör:
JOHAN LUNDIN
Ljusdesigner:
JOHAN LUNDIN
A-foto:
DOROTA TYLKA
B-foto:
RASMUS ÖSTEBRO
A-ljud:
DOROTA TYLKA, RASMUS ÖSTEBRO
Ljudläggare:
JOHAN LUNDIN
Stillbildsfotograf:
AGNES ERSSON, ELINA NELSON, ERIK THULÉN, EVA ROCCO KENELL MARIA KARIN, WALCZUK, SANDRA LEANDERSSON

Texthandledning:
MARIANA ALVES, LOTTA ORAVA CLAESSON
Språk-referensrådgivning:
EMILY ROYSDON, EMMA HEDDITCH
Bibliotek / Arkiv:
BIBLIOTEKET KONSTFACK
Omslagsfotograf:
RASMUS ÖSTEBRO
Omslagsredigerare:
JOHAN LUNDIN
Bokbindningsrådgivare:
GABRIEL KANULF, GUSTAV LIDÉN
A Talk about Roles in a Setting (2015)